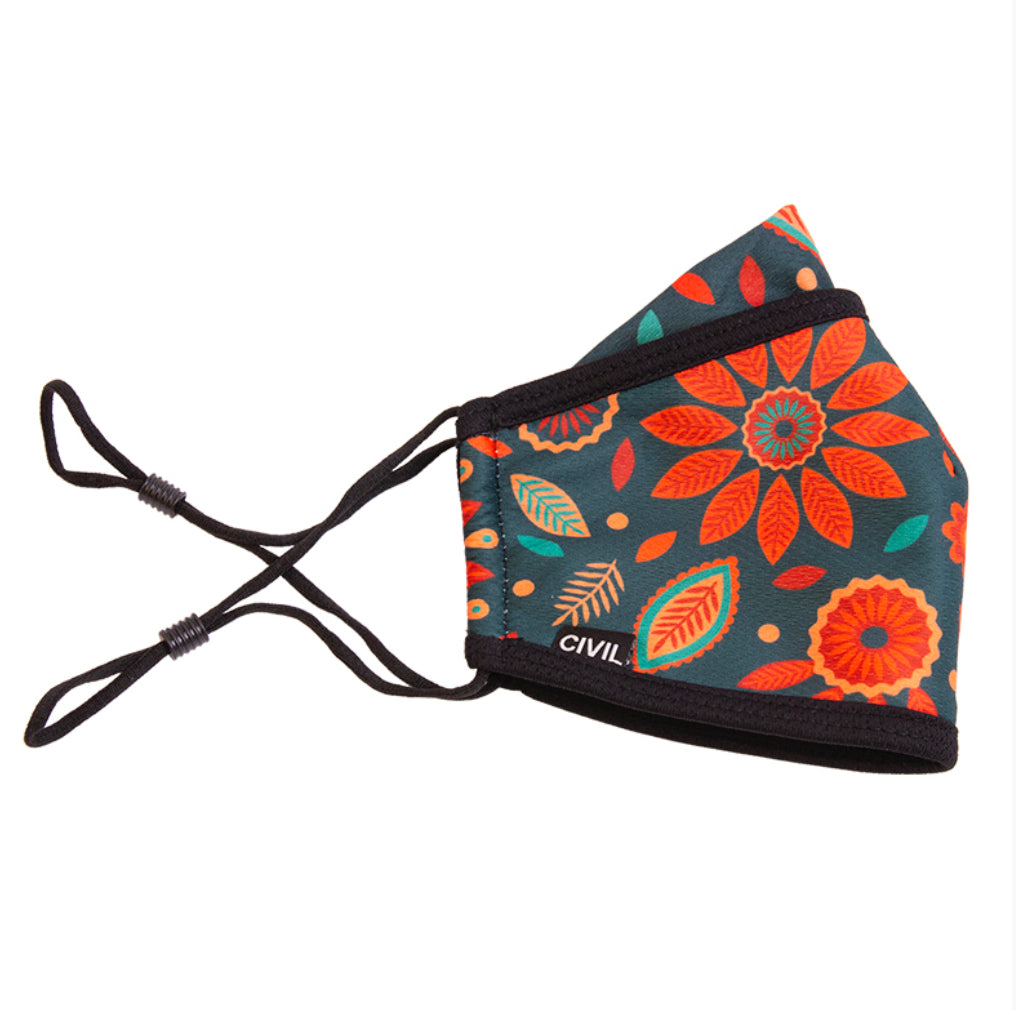 Autumn Funk Civilian Face Mask
They are uv resistant, anti droplet, dust filter, antibacterial, sweet absorbent, cool surface. The nose piece has maximum antibacterial anti-blur for glasses. 
CE certified
They have just completed testing on the antibacterial activity with a percentage reduction ratio of 99.61% +. This report covers the following testing: WATER REPELENCY, UV RADIATION BLOCKING, ANTIBACTERIAL ACTIVITY.
With the Antibacterial test proving that bacteria does not live on the inner layer, mixed in with the outer layer being water repellent, so not allowing droplets through, mixed in with an integrated, sewn in filter, covering all edges of the mask, and not an insert filter leaving some of the mask open to particles getting through.
OUTER LAYERS 100% polyester
MID LAYER non woven felt polyester
with silicone adjusters
Disclaimer: The mask should not be used (1) in any surgical setting or where significant exposure to liquid, bodily or other hazardous fluids, may be expected; (2) in a clinical setting where the infection risk level through inhalation exposure is high; or (3) in the presence of a high intensity heat source or flammable gas. Chase the Stitch make no warranties, either express or implied, that the face cover prevents infection or the transmission of viruses or diseases.
ARRIVAL TIME White Instock, Black Instock
SHIPPING:  Our timelines DO NOT include shipping, please note that shipping time frame is an addition to product timelines
REFUNDS: All items are FINAL SALE once your order has been placed. 
CARE INSTRUCTIONS:  Machine wash and hang to dry. 
Please feel free to contact us with any questions you might have.